Post by kulot_salot on Apr 16, 2008 11:24:15 GMT 8
Note: NOT MINE HA!

www.byahilo.com/2008/04/03/how-abs-cbn-tv-show-boy-n-kris-stole-my-photographs/
Posted on April 3, 2008
Thursday, April 3, 2008. No big event was scheduled. My blogging calendar is set free. I was supposed to report for work at one in the afternoon, but due to a nagging headache I have to call in sick for half day.
Then with nothing much really do to at home, I turned on the television. Switched the channel to ABS CBN for their morning talk show Boy n Kris. I must admit I am not a big fan of this show. I don't like it. But I don't hate it either.
Then there was this short snippet about the Pintados Kasadyaan Festival of Tacloban Leyte. At first I was kind of excited to see them featuring this festival. Excitement quickly turned into doubts as I started to see photos that are not related to the Pintados Kasadyaan Festival. One particular photo I saw was the Dinagyang Photo which is also being used by the Department of Tourism.
Then my doubts turned into anger. Three photos from my blog appeared one after the other. What made it worse is that the photos were zoomed so close that the watermarks can no longer be seen on television.
Stolen photo #1
So okay, I waited until the show finally run its end credits. No mention of my blog. There was no acknowledgment from my blog, or just even my name. Nada, Zilch.
I tried to call the Boy n Kris department in ABS CBN broadcasting Network hoping to talk to their writers and researchers. But the phone only rings. Nobody answers it. I tried to e-mail ABS CBN but I also did not receive any reply.
Stolen photo #2
So here I am now telling everyone the writers and staff of ABS CBN Broadcasting Network's show Boy n Kris used my photographs without my permission. No credits were even mention at the end of the show.
To the new president of ABS CBN, Charo Santos Concio, Madam, please try to check how your writers and researchers do their job. You are paying them their salary while they are just surfing the internet and copy photos without permission to be used in your shows.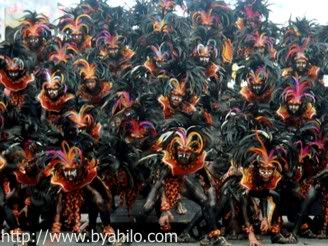 Stolen Photo #3
How pathetic. Do you still live up to your old tagline: "In the service of the Filipino, worldwide." The cheap dirty old tricks of your writers should be stopped.
To those who have read this blog post, please forward this to your friends so that they will be aware of what ABS CBN is doing to small time bloggers like us.
www.byahilo.com/
www.byahilo.com/about/